Advertising Disclosure: Our rankings are research-driven and influenced by user feedback and our partnerships. This page may contain affiliate links, supporting our work at no extra cost to you.
Engine Themes offers an impressive 25% off any theme package purchase. To claim it, you simply need to use our exclusive Engine Themes discount code, which was provided by Engine Themes. Their blog warns that there are a lot of fake Engine Themes coupon code out there, so make sure you use our Engine Themes-approved coupon and get the real deal!
Best Engine Themes Coupon is 'ET25'
What Packages Does Engine Themes Offer?
Engine Themes offers three website themes packages:
The Power Package. Includes a lifetime license, 12 months of updates and support, access to all PSD files so you can edit the image files of each theme any way you like, and the right to use Engine Themes on an unlimited number of websites. You also get access to some powerful website extensions, including JobEngine, ClassifiedEngine, DirectoryEngine and FreelanceEngine (more on those in a moment).
The Power Package usually retails at $356 but is currently on sale for just $199 – and you can save an extra 25% when you use our coupon code!
The All-In-One Package. Includes all the benefits and tools of The Power Package, plus even more extensions, including every app from the Power Package plus ForumEngine, QA Engine and HotelEngine. The All-In-One Package usually retails at $632 but is currently on sale for just $299 – and you can save an extra 15% when you use our coupon code!
The Mega Power Package. Includes all the benefits and tools of The All-In-One Package, plus access to a wide range of extensions for JobEngine, ClassifiedEngine, DirectoryEngine and FreelanceEngine. The All-In-One Package usually retails at $1105 but is currently on sale for just $689 – and you can save an extra 15% when you use our coupon code!
We recommend the All-In-One package as it offers the biggest discount (53%) and includes access to the biggest range of extensions.
How To Save Money On Your Engine Themes Purchase
Saving money on your Engine Themes purchase couldn't be easier:
First, choose your package
Click the "Get It Now" button
On the next page, hit the check box next to any add ons or configuration options you would like to buy
Scroll down to the discount code box and enter ETDISCOUNT15 in it
Scroll down again and enter your name, email address, a username and a password to create an account
Click "Proceed To Checkout"
You will see on the payment page that your discount has been applied•Fill out your personal details•Click "Proceed To Payment Method"
Fill out your payment details
And you're done! You can now download and use Engine Theme's entire collection of gorgeous business themes.
Are you looking for high quality WordPress themes for your website? Look no further than Engine Themes. Engine Themes is a collection of beautiful professionally designed themes that are ideal for any business site.
Why The Right Theme Matters
WordPress is the website platform of choice among many business owners. It offers powerful functionality, reliability, and is considered the industry standard for any business website.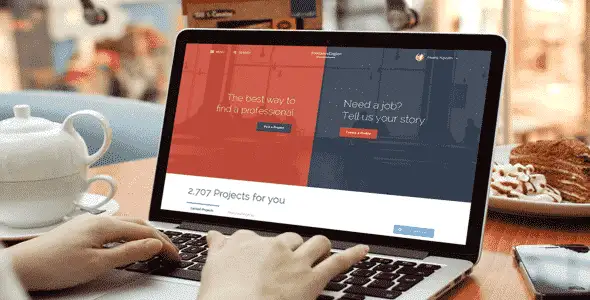 When it comes to the look of your website, the right WordPress theme makes a big difference in the success of your business. Your theme choice has an impact on:
Your visitors' experience of your site (a good experience = customers who stick around to spend money with you)
How easy your site is to navigate. Clear, easy to use navigation makes your site a breeze to browse and increases the chances of your customers staying on it.
Your visitors' first impression of your business (the right theme makes the right impression)
How well your site displays on different kinds of device. This is especially important as so many people are accessing the internet via mobile devices these days. If your website doesn't look good on a mobile device, your visitors will click away and you'll lose their custom to a competitor. No one wants that!
Think of your website like your online storefront. If it's hard to get around on your visitors can't see what they need, they'll leave. If it's easy to navigate and the information they need is easy to find, they'll stay. The right theme gives you the professionalism and functionality you need.
Why Choose Engine Themes?
Engine Themes were designed with businesses in mind. Their mobile responsive themes look professional and classy and ensure your business makes a positive first impression. They offer a range of themes tailor made to suit all kinds of businesses with a focus on ease of use for you and ease of navigation for your visitors.
Don't waste your time with free themes that either look amateur or take hours of tweaking to get them looking right. Sign up with Engine Themes and get a great looking website straight out of the box.
Extensions To Make Your Website Stand Out
One of the things we love about Engine Themes is the wide range of extensions they offer. Not many website theme providers offer such useful, functional extensions and we are confident that they'll make a big difference to your business site! You'll find an impressive range of extensions in the following categories:
ClassifiedEngine: Display classified ads or even make it easier for job hunters to sign up for a search. Perfect for a recruitment or advertising agency.
DirectoryEngine: Do you offer a directory that other businesses can submit to? DirectoryEngine's extensions make it easy to manage your directory and even accept online payments with no hassle.
EstateEngine: Make it easy for visitors to rate sites and leave reviews for other visitors. Perfect for travel or real estate sites.
ForumEngine: Manage your forums and subscription emails even more easily than before thanks to ForumEngine's tools.
FreelanceEngine: If you run any kind of freelance site, you need these tools. Manage everything from escrow payments to project tracking to instant messaging between employers and freelancers.
HotelEngine: Manage your hotel's email list with ease.
JobEngine: Display job adds, offer subscription packages, and much more with JobEngine.
MicrojobEngine: A small but powerful suite of tools to manage everything from payments to seller verification.
QAEngine: Keep track of customer emails easily with QAEngine.
More Reasons To Love Engine Themes
If the above wasn't enough, there are even more reasons to love Engine Themes:
Themes to suit all kinds of businesses, including hotels, wedding planners and more. Plus some high quality general themes that can easily be tweaked to suit any kind of business.
Minimalist themes, layouts and control panels for a straight forward and stress free website building experience.
Frontend controls let you make changes and tweak your design without having to even leave your homepage.
Built in translator makes it easy to create a website that can be viewed and understood in many countries around the world. Localization just got a lot easier!
Mobile version of every theme so your site will look good no matter which device it's viewed on.Support ticket system so you can get quick and accurate help from real people.
Documentation on each theme in the member's area so you can find any information you need about your brand new themes.
Quick and easy to launch – Engine Themes are designed to be easy to get up and running in next to know time. By it today and have a professional looking website built today!
Intuitive user control panel makes it so easy to manage your site and your Engine Themes account.
Reduced rate on recurring subscriptions (you get all the themes for life, but subscriptions keep you up to date with updates and support).
If you want a website that makes a splash, look no further than Engine Themes. Don't forget to enter ETDISCOUNT15 at the checkout to claim your 15% discount on any package!

Engine Themes Coupon Code